Kay Wood
In 2005 Kay Wood returned to Boorloo/Perth where she was represented by Artplace, until that gallery relocated to Melbourne, and is now represented with Stala Contemporary in Western Australia..
Individual autonomy is a pivotal aspect of Kay's practice, yet the incredible pace of a visually dominated word economy almost makes such a thing impossible. Individuals are co-opted and commodified from forces that cannot be seen and are hard to comprehend. In this environment, the body and what it holds as its 'self' are dissembled from without. As such the 'sensory' as a gateway to personal freedom has become Kay's path. Although stemming from a painting practice, she now traverses the object/image nexus looking for places where her body and that of her phenomenal world can mesh in an ongoing dialogue that revolves around co-creative 'assemblage'.
All Kay's work (essentially expanded painting), is akin to processual evolvement, described elsewhere as a process of things always becoming, over the states of being through which they pass - aspects through which other things may be glimpsed as possibility. Whether it is the alchemical mess of paint and clay, re-used cardboard, timber offcuts found in skips, the supports and surfaces of painting, or bodily related textiles; all are material phenomena whose ordinary presence belies an invisible, and seemingly unknowable, spatial energy reticulating throughout our universe, shaping us and connecting us as one.
Freely allowing cross pollination in her work shows Kay the nature of 'being' as a continual present moment of acts, with implicate linkages forever explicating and unfolding and then folding back on themselves – a non-illusory pictorial zone or space, much larger than the physical one it occupies.
Download CV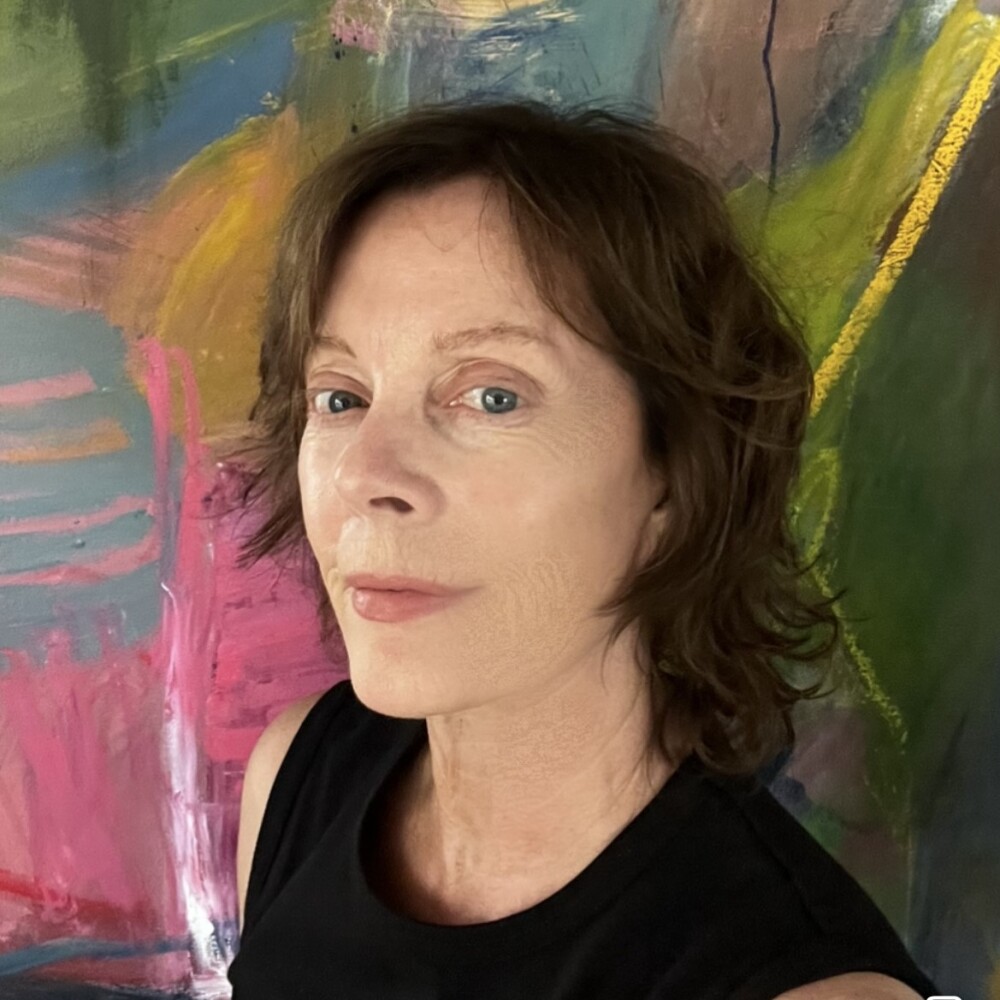 Exhibitions
Artworks

No more pages to load