Angela McHarrie
Angela McHarrie is a West Australian artist with a multidisciplinary practice.
Ambiguity and interpretation, in both a perceptual and cognitive sense, are central to her works. She is interested in visual symbols, the conveyance of information and binary oppositions. Her works often feature a reduction of signs to their elemental presence which can result in sculptures and paintings with a geometric sensitivity. Other works challenge perceptions or emanate from her interest in the poststructuralist analysis of language with its emphasis on the uncertainty of meaning, gaps in our knowledge and the limitations of our understanding.
Her works are a three way partnership between idea, aesthetic and materials. Formally, they reflect her interest in shape, line, volume, colour and spatial relationships. She places considerable value on making with an emphasis on precisely rendered works, which reflect a certainty of execution in opposition to the uncertainty of the meaning.
She holds a Bachelor of Art from Curtin University and is a member of the Vice-Chancellor's List. She maintains a strong commitment to exhibiting and her work is held in public, corporate and private collections. She has completed over twenty public art commissions over the past ten years, many in collaboration with Tony and Ben Jones.
CV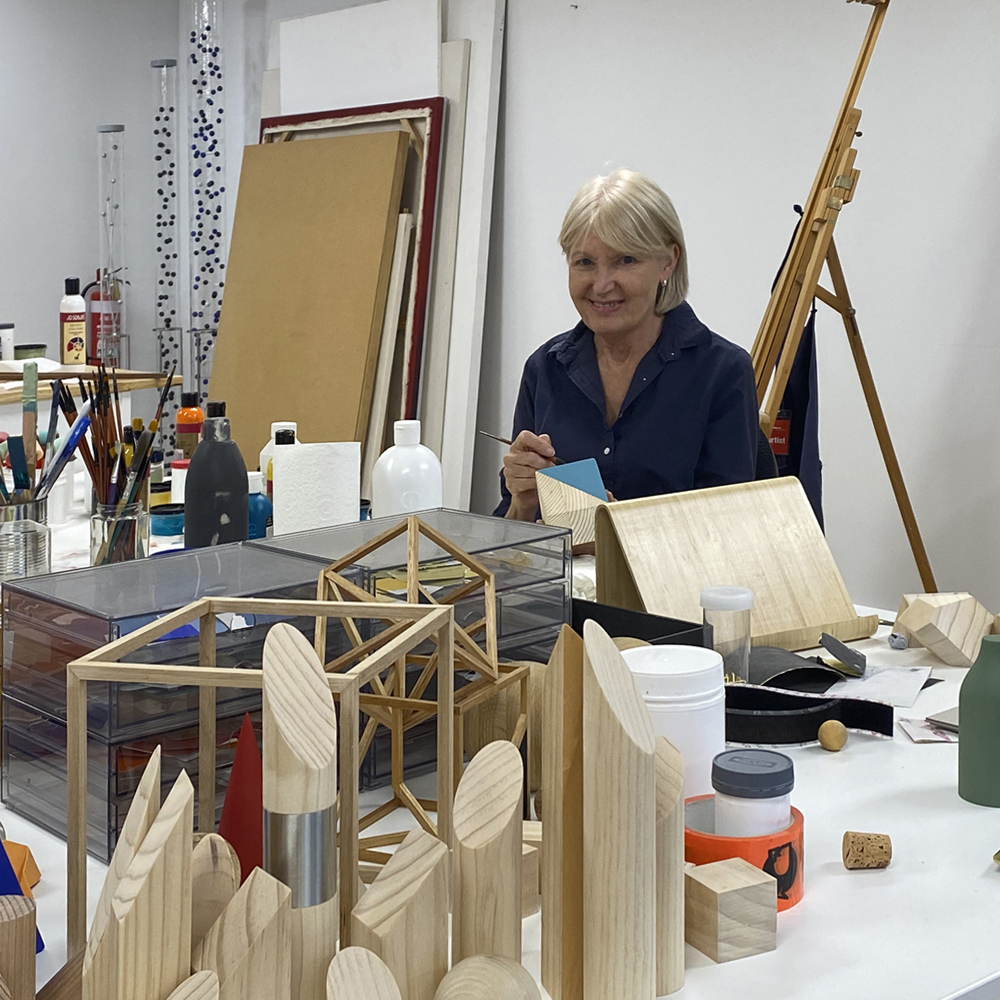 Exhibitions
Artworks

No more pages to load