Jarrad Martyn
Jarrad Martyn (b. 1991 Aberdeen) is a Western Australian artist whose practice investigates how we engage with space to gain a greater understanding of it, as well as the broader themes of our reliance on bodies of authority as purveyors of 'truth'. His practice involves collapsing the distinctions between figuration and expressionism, the real and the imagined and the past and the present to create an open ended set of external and internal meanings through painting, collage and installation.
Since graduating from Curtin University in 2013 with a B.A. in Fine Arts (Honours) Martyn has gone on to win numerous art awards. His painting Removal won third place in the 2014 Linden Postcard Show held at the Linden Centre for Contemporary Arts in Melbourne. Martyn was invited to create a mural as part of Public 2015.
His work has been acquired by the Curtin University Art Collection, Edith Cowan University Collection, City of Joondalup Collection and other institutions. Martyn was the overall winner of both the City of Joondalup Community Invitation Art Award and the Award for Excellence in 2017. In 2018 his searing work 'Range' saw Martyn announced as the winner of the prestigious John Stringer Prize.
Link: https://thewest.com.au/entertainment/art/layers-peel-away-ng-b88974737z
https://jcg.curtin.edu.au/john-stringer-prize/
https://jarradmartyn.com/home.html
Image of Jarrad Martyn, Winner John Stringer Prize 2018 for 'Range' courtesy John Curtin Gallery
CV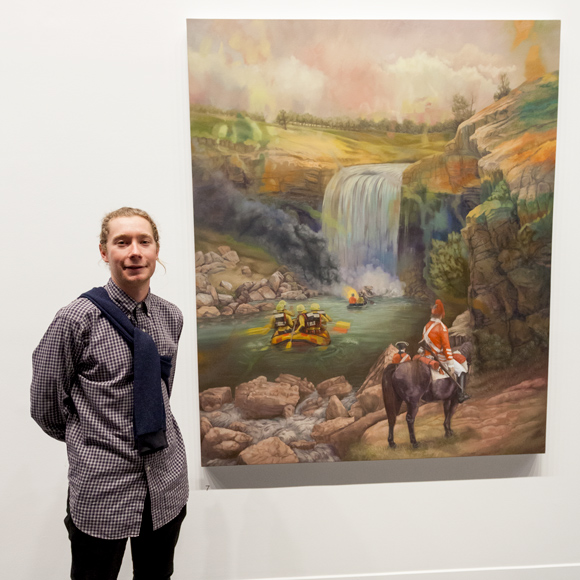 Exhibitions
Artworks

No more pages to load