Michelle Hyland
Michelle Hyland is a Western Australian artist whose practice responds to her interpretation of the spaces she traverses. The everchanging built environment holds an ambiguity of foreign parts of ideas under construction. Hyland captures the order and arrangement of parts within complex structures with a warmth and intrigue. These parts hold emotive associations to the creative process which provides an optimism of big pictures and grand highways.
Hyland completed her undergraduate degree in Fine Arts at Curtin University of Technology in 1989, returning to complete a Graduate Diploma in Education and post graduate degrees in Gifted Education (creativity) and Design Thinking. Winning the Fremantle Print Award early in her career provided many opportunities of residencies and University associate lecturing across Curtin, UWA, and ECU. Maintaining her practice in painting, printmaking, and public art, she has exhibited widely in Perth and internationally in Berlin (Germany) and Assisi (Italy). She has works in the collections of Murdoch University, City of Fremantle, and various private collections.
Hyland was a recipient of a DLGSCI grant in 2019 which facilitated residencies across Germany and Italy. Her investigations into structures and systems of complexity create a curiosity to investigate and interpret her environment.
https://michellehyland.com/home.html
Download CV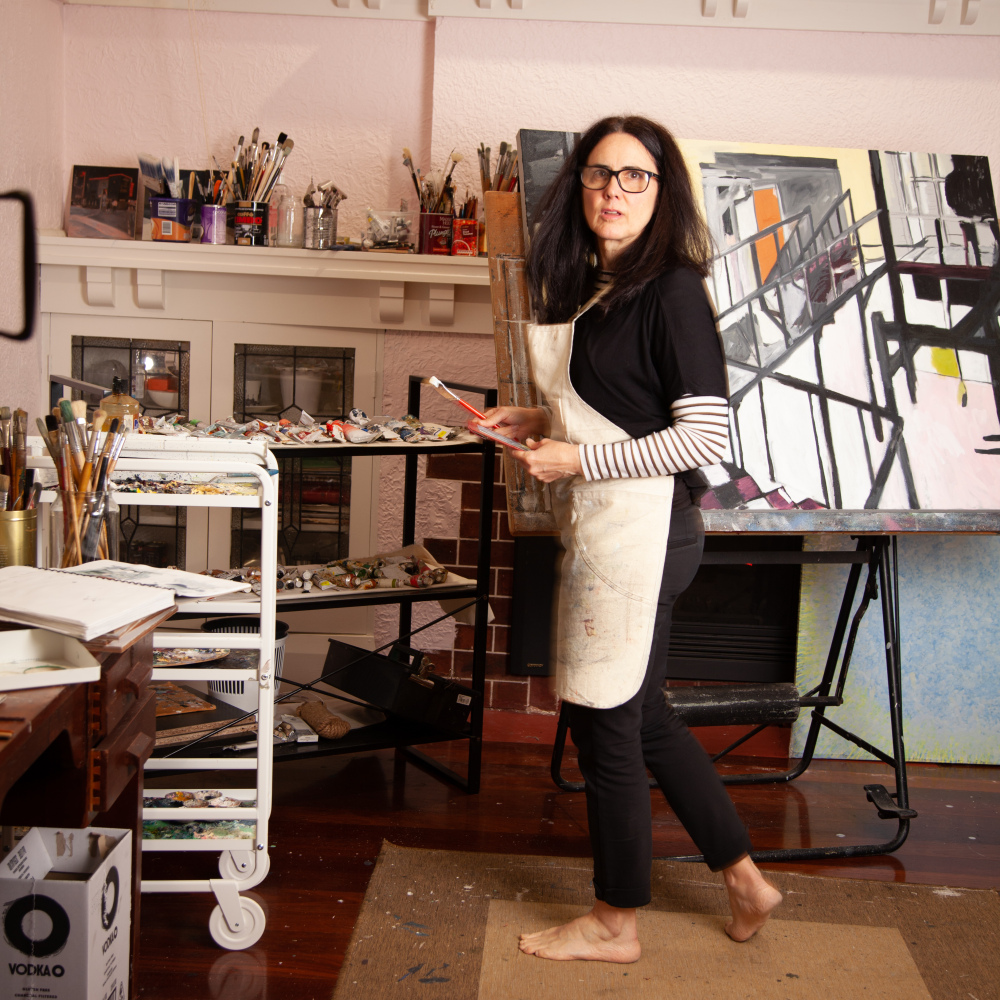 Exhibitions
Artworks

No more pages to load