Britt Mikkelsen
Britt Mikkelsen's practice is inspired by her 'muse', a term she uses for her daughter Jessica. Whilst the majority of youths are obsessed with their smart phones and social media presence, Britt's daughter's passion for nature and science are a breath of fresh air. Consequently her artworks are informed by natural objects, the miniscule, forgotten, but often beautiful fragments that inhabit our suburban worlds.
Britt is passionate about nature, yet accepts and even embraces man's influence on the natural world, for although she acknowledges that technological progress has wreaked havoc on the natural world, 'it is ironic that without human advancements, we would not have the capacity to reverse the damage already done.'
As such she explores industrial materials combined with the natural, using plastics and engineering grade resins to re-imagine natural subject matter. Her meticulous layering of resins lends a sense of fragility to her pieces, accentuating the vulnerability of the subject matter, yet ironically the materials she uses are extremely robust. Consequently the audience is often shocked to find that the artworks are not made of glass, but something usually found coating 'a factory floor'. She is passionate about pushing these materials in unusual ways as she strives to create works that appear fragile and feminine, using industrial materials.
Britt received the Stockland Sculpture Prize at the Minniwarra Art Awards in 2017, was awarded the Parker's Juices Emerging Artist's Subsidy for her work in Sculpture by the Sea 2017 and in 2018 received the prestigious Helen Lempriere Scholarship for an emerging artist at Bondi. In 2019 she won the major prize at the Darlington Sculpture Trail for the Darlington arts festival and also the Indoor Sculpture prize at the same festival.
Her work is held in numerous private and public collections in Australia and overseas, Including the cities of Stirling, Cockburn and Melville.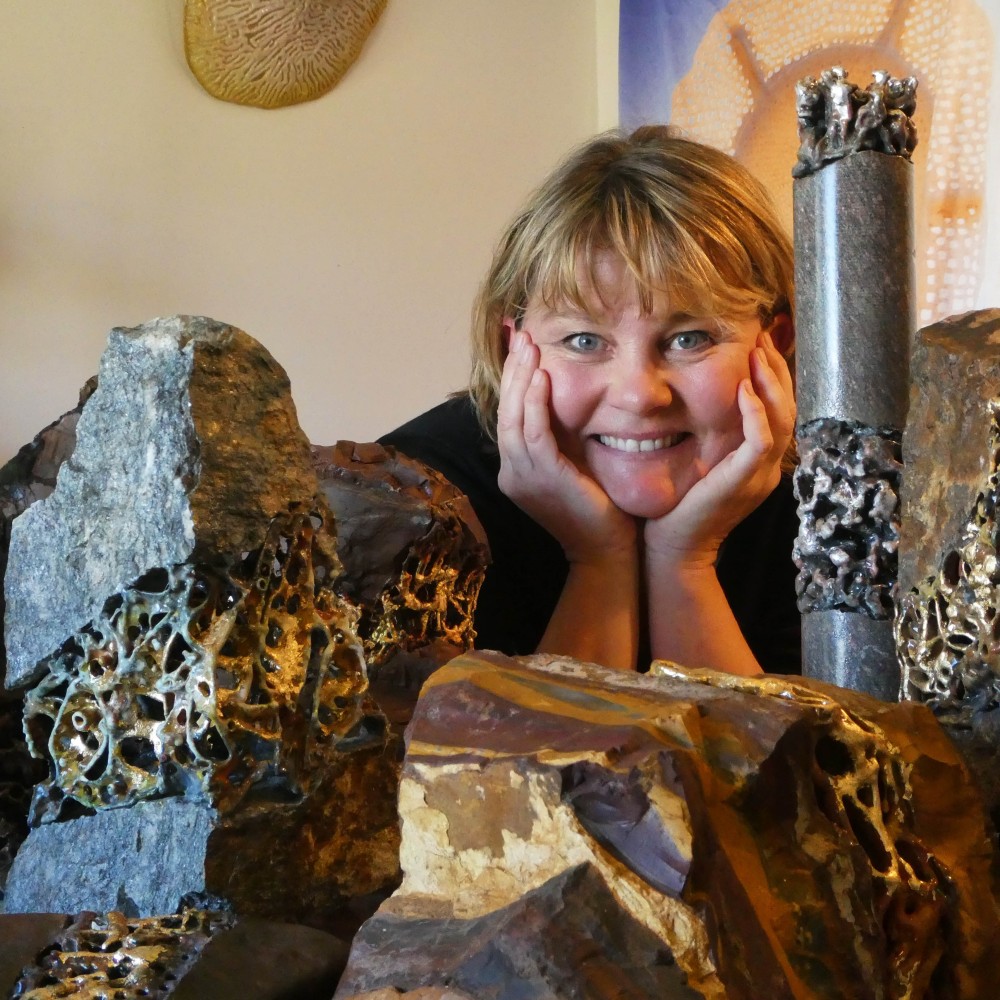 Exhibitions
Artworks

No more pages to load