Adam Hisham Ismail
Adam Hisham Ismail is a Western Australian based sculpture artist. He has been active for twelve years, having exhibited in multiple group and solo shows and has received first place awards at several city council art awards including Town of Victoria Park. He has created a variety of commercial and private commissions including works which sit in the Liz and Lloyd Horn Collection. His work features mixed materials, dealing heavily with dreams, allegory and thematic symbology.
Through a sort of allegory in which abstract ideas and dreams are personified, he endeavours to re-contextualise these concepts so that they might read as foreign bodies; strange or alien, yet possessing a likeness or odd and sometimes uneasy familiarity. Ismail aims to pull together a series of elements, sentiments and parallels as pragmatically and decisively as possible without being too officious; leaving the window of speculation and irony wide open.
Primarily using woods, he shapes the scaffolding of the dream, using found objects and dismantled machine parts as transplanted life support organs. Finer features, membranes and skins are formed with paints and glazes before dealing with the heart of the beast. Assemblage is a major driving method in these works where the desired primary outcome is for a new organism - a 'gathering', a somewhat 'Frankenstein' approach...
His most recent work presents as a kind of dysfunctional totemic suite - interrogating the nature of obsolete beauty in design and form where aesthetics are disrupted, subverted and reconstituted. Process in tension with Product.
CV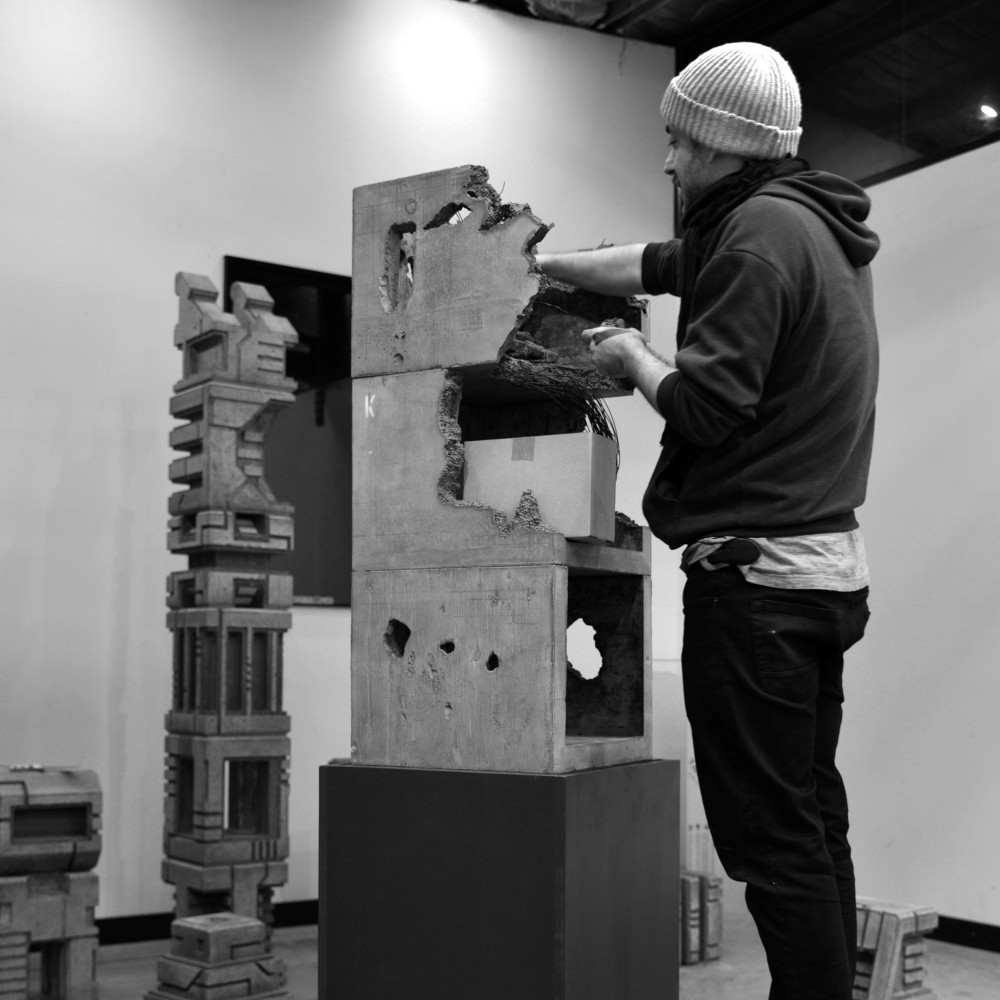 Exhibitions
Artworks

No more pages to load