Marcia Espinosa
Marcia Espinosa's practice investigates themes of identity and meaning within contemporary globalised society. Working across painting, sculpture, installation and ceramics, Espinosa uses everyday products and objects from folklore, media and consumer culture, to pose questions about systems and social connection.
Through processes of replication and incorporation, Espinosa playfully amalgamates historical and contemporary references. She works with materials that span fabric, household objects, media images and ornaments, to explore consumerism and the complexities of the present time.
The human figure is frequently employed to represent both the personal and the collective. A considered use of colour – by turn variegated or monochromatic – reflects thematic concerns of the work.
Drawing from her personal subjectivity and lived experience as a Chilean-Australian, bodies of work have explored migration processes – addressing nostalgia, transition, displacement and a sense of belonging. Her recent work pursues her interest in the psychological and social ramifications of technology – particularly themes of disconnection and obsolescence.
Through the selection and juxtaposition of cultural symbols, Espinosa creates her own form of iconography. Her layered referential works shine a sharp light on pressing universal human concerns.
Image courtesy Christophe Canato and Artsource WA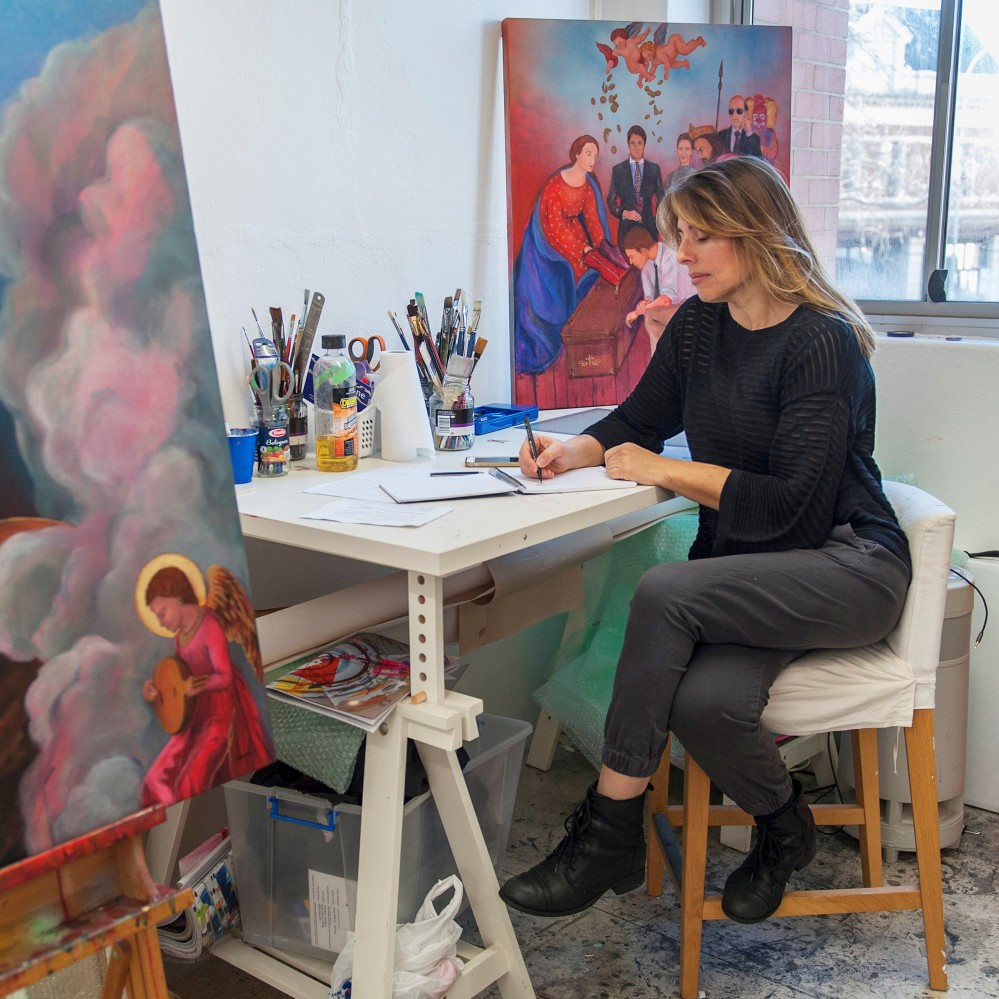 Exhibitions
Artworks

No more pages to load