Ayad Alqaragholli
'The figure is very important in art history. The first artists drew figures on the walls of caves and in time they then began to make obelisks. Afterwards they made figures of heroes from their history in the form of sculptures. The contemporary human can read the story of the history of the world from the artwork that has been produced throughout the ages.
The figure has accompanied me in my mind since I was a child, because I grew up in the region of Ur, southern Iraq and all around me was the history of Samaria which made a big impression on me. Therefore this influenced me to become an artist and sculptor.
My artwork is a documentary from what I see in my daily life. The figure in my artwork means love, land, peace and freedom and modern history needs to translate and document reality. In philosophy the meaning of art is about the history of mankind.
All my artwork is built on two things - form and idea, narrative and beauty. The idea for my artwork begins in my mind as a dream about humans, then animals and ending with birds. Also I connect the two different cultures of Samaria and Australia in my artwork which reflects the old world and the new world, so I adapt the old to become new and reflect this in what I produce. My memory carries a lot of observations from my childhood through to my new homeland and peace in Australia... some things are sad and some things are happy and ending with peace. In the past my artwork meant sadness and in the present it means peace.
I use many materials in my artwork but my favourite is bronze because bronze is a material that has been used throughout and has the 'smell' of history.'
Ayad has exhibited extensively internationally; often in the Middle East, in particular Jordan and Baghdad for more than twenty years. Most recently he has created large-scale in situ public art projects artworks in China at the High-Tech zone of the acclaimed Qingdao International Lan Bay Art Park, China and a major public art sculpture as an invited symposium member for the Changbai Mountain International Symposium on the Chinese/North Korean border. Ayad is known for his large-scale public art projects such as the Presbyterian Ladies College Centenary Sculpture (pictured).
*Note - Please contact Sherri Staltari (Director) 0417 184 638 if you are interested in commissioning any larger scale works by Ayad Alqaragholli, particularly for outdoors.*
Download CV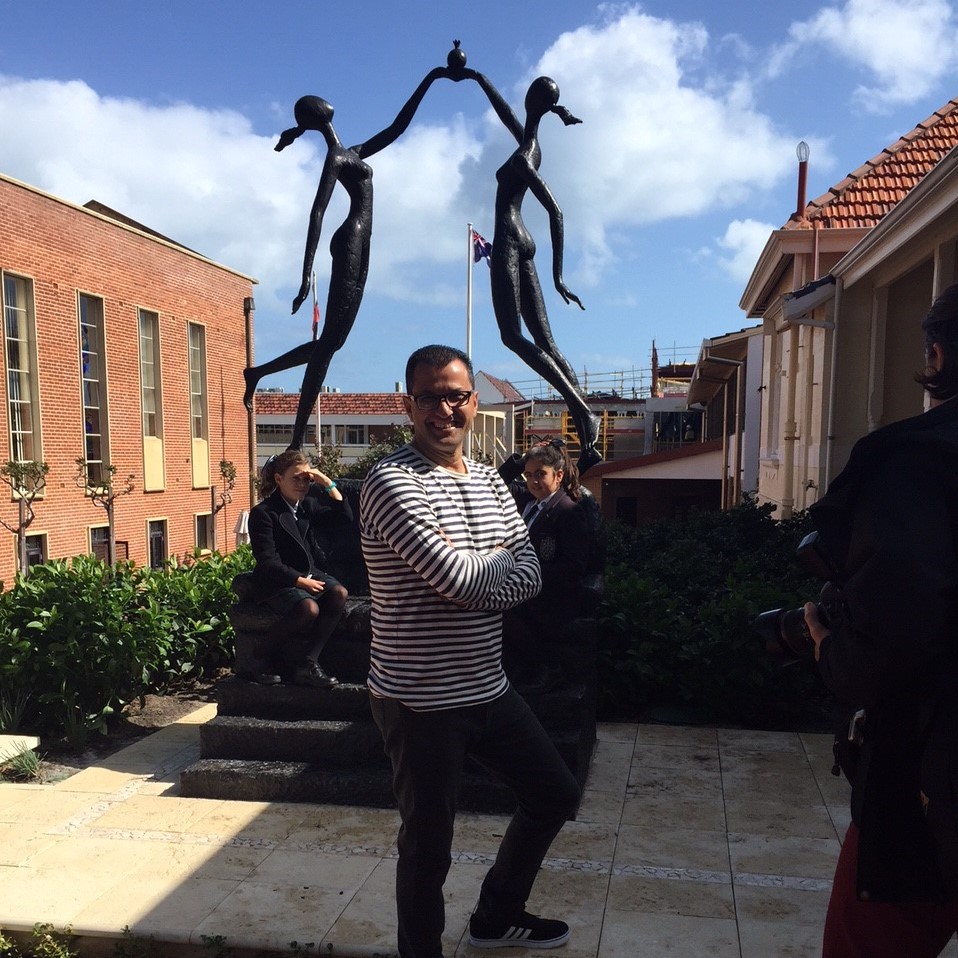 Exhibitions
Artworks

No more pages to load