'Kiss and Fly'- Ayad Alqaragholli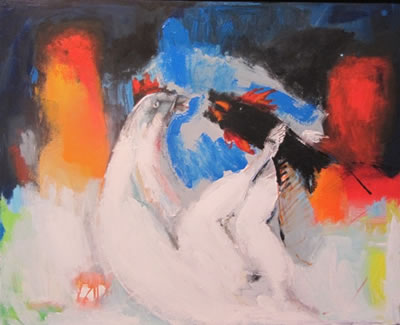 An exhibition of new sculptures and a selection of paintings by popular Iraqi born artist Ayad Alqaragholli. Ayad exhibited in Sculpture by the Sea Cottesloe 2010 and has again been selected to participate in 2011. This new show follows on from his recent participation in an exhibition of renowned sculptors in Jordan.
(Click on the following link http://www.jordantimes.com/index.php?news=27970 to see a review of this exhibition ).
In addition to his signature human form sculptures in copper and bronze 'Kiss and Fly' will also feature new paintings referencing Ayad's cultural upbringing in southern Iraq.
Artists
Pieces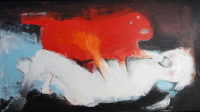 oil & acrylic on canvas 2010, 101 x 161cm
$4,000.00