'From Mesopotamia' - Ayad Alqaragholli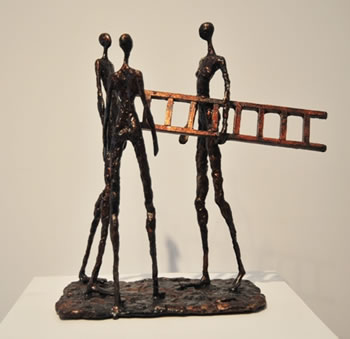 Ayad Alqaragholli is an Iraq born bronze artist and painter whose work is well known in the Middle East and Europe following numerous solo and group exhibitions. He has just returned to Australia from another sell out solo exhibition in Jordan.
This is his first solo exhibition in Australia and explores Ayad's interest in the cultural identity and history of Mesopotamia and the role of the human figure throughout ancient history to the modern day.
This exhibition features recurring motifs of the human form, birds and wings evoking flight and freedom and juxtaposing the solidity of chairs and ladders and themes of peace and happiness that came to the artist in dream sequences. Ayad chooses his preferred medium bronze because he believes it lends his artwork 'the smell of history'.
Artists