'cream 4'- Dominique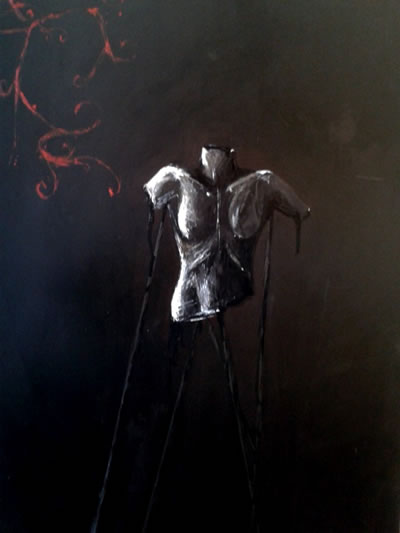 emerge ART SPACE is thrilled to introduce the compelling work of a new artist, Dominique in her first solo exhibition, the 'cream 4' Art Award exhibition.
As the joint 2011 winner with Emily ten Raa (ECU), Dominique brings a darkly fascinating narrative to the visual art scene employing a range of media from print to charcoal, ink, acrylic and wax in these mysterious new works.
We were extremely excited to get a glimpse of her talent at last year's Polytechnic West Graduate show and hope to introduce her work to a whole new audience.
Please do come in to be part of emerge's desire to support and snap up the 'cream' of the up-and-coming artists of the future.
Artists