Scott Robson
Scott Robson is primarily a painter focused on the use of oils, but also employs a wide range of liquid, dry and digital media for painting and drawing. His practice is varied but with a bias towards the representational, incorporating traditional painting techniques and aesthetics with a contemporary sensibility informed equally by fine-art tradition, popular culture and personal mythology. He often uses iconography, melodrama and implied narrative to provoke an emotional response.
His influences are many and varied; some of his most recurrent influences include Hieronymus Bosch, Francisco Goya, Marcel Duchamp, Francis Bacon, James Gleeson and David Lynch.
Robson practiced as a graffiti-artist before studying design and fine art at Claremont School of Art and Design and at Curtin University School of Art. After a long hiatus, he has recently returned to full-time arts practice out of a studio in Perth, Western Australia. He is a member of the WA artist collective Studio Payoka, together with William Leggett, Adam Hisham Ismail and Michele Ulrich.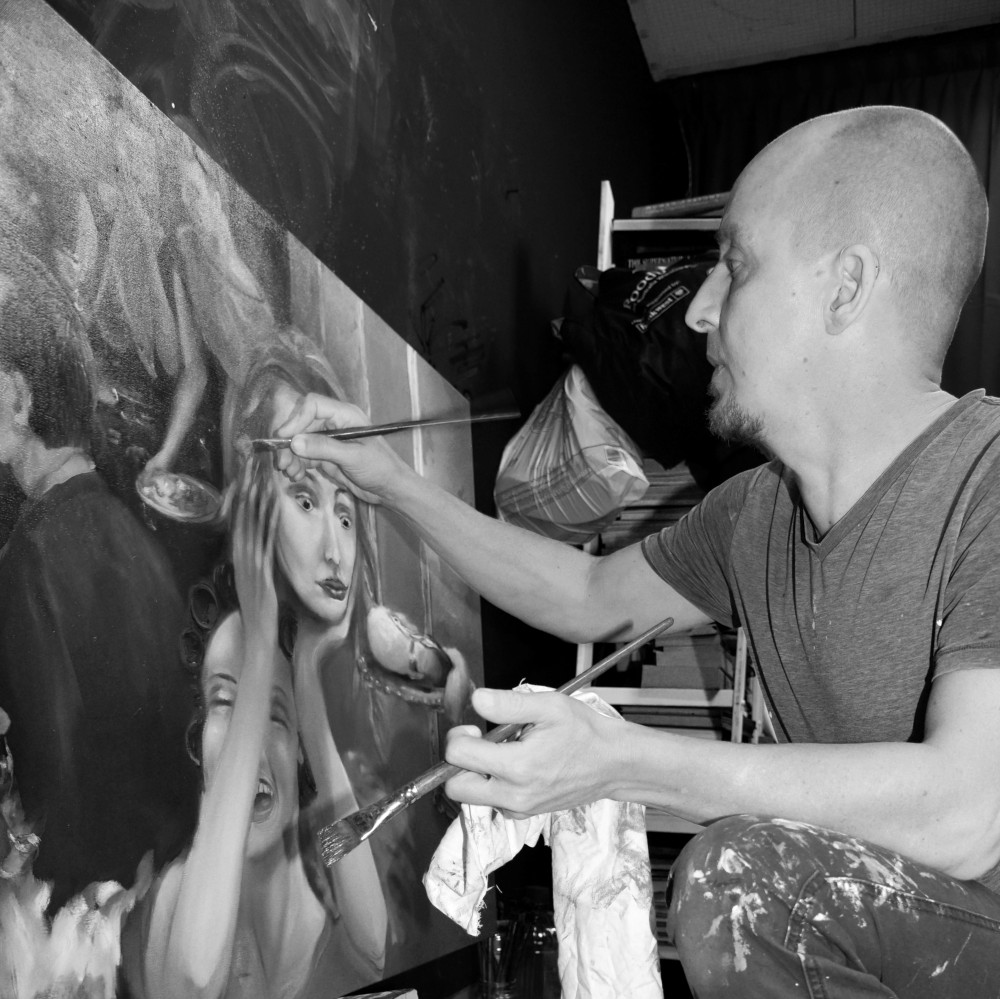 Exhibitions
Artworks

No more pages to load