'Toxic Culture Too' - Dr. Matthew Jackson
21-April-2021 - 8-May-2021
Born from the inherent frustration of living within the absurdity of late stage capitalism, Toxic Culture Too is a return to theme for painter Matthew Jackson. Turning his jaundiced gaze on the day to day accepted norms of Western society, Jackson presents an often scornful yet satirical offering of visual allegories, using pop culture references and agitprop techniques to assault the senses.
"While the first Toxic Culture was full of rage and a call for change, Toxic Culture Too is the result of compassion fatigue. The anger is all still there: the paintings speak of injustice, inequality, violence, prejudice, ignorance, and that pervasive greed we all know too well. But with the anger is exhaustion. Where Toxic Culture was bright and determined, Toxic Culture Too is frustrated that it's still telling the same stories over a decade after the debut of its predecessor. These pieces aren't a call to arms, they're a mirror, a reflection of apathy and resentment, a fear that things may never change. It suffers the weight of the Cassandra Complex: speaking the truth about the future only for it to fall on deaf ears.
It doesn't have to be this way. But it is.
Aren't you tired? Aren't we all so, so tired?"
Jack Jackson 16/03/2021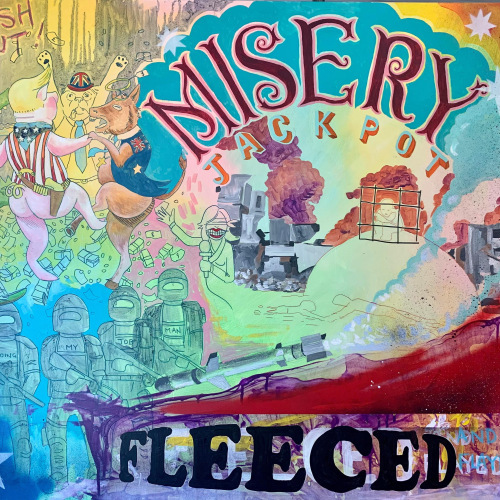 Artists
Artworks

No more pages to load